How about a sneak peek into some of the AMAZING speakers & topics?

The FREE Whole Wellness Global Summit is for YOU if: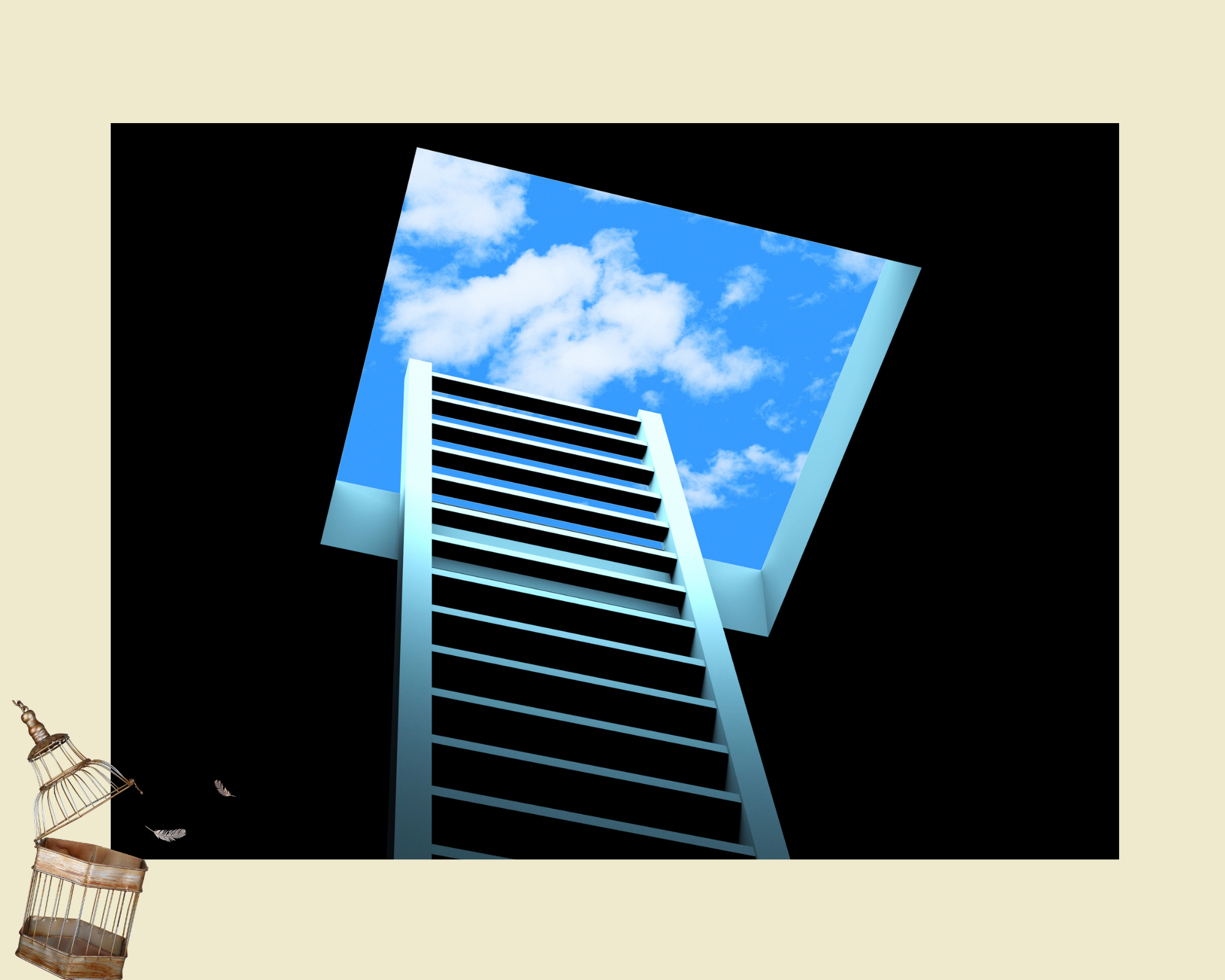 You want to learn practical tools & techniques to BREAK FREE from:
Anxiety, fear, self-doubt, overwhelm, perfectionism, worry, trauma, past memories & hurts, relationship dynamics that have held you back, bodily symptoms & health issues.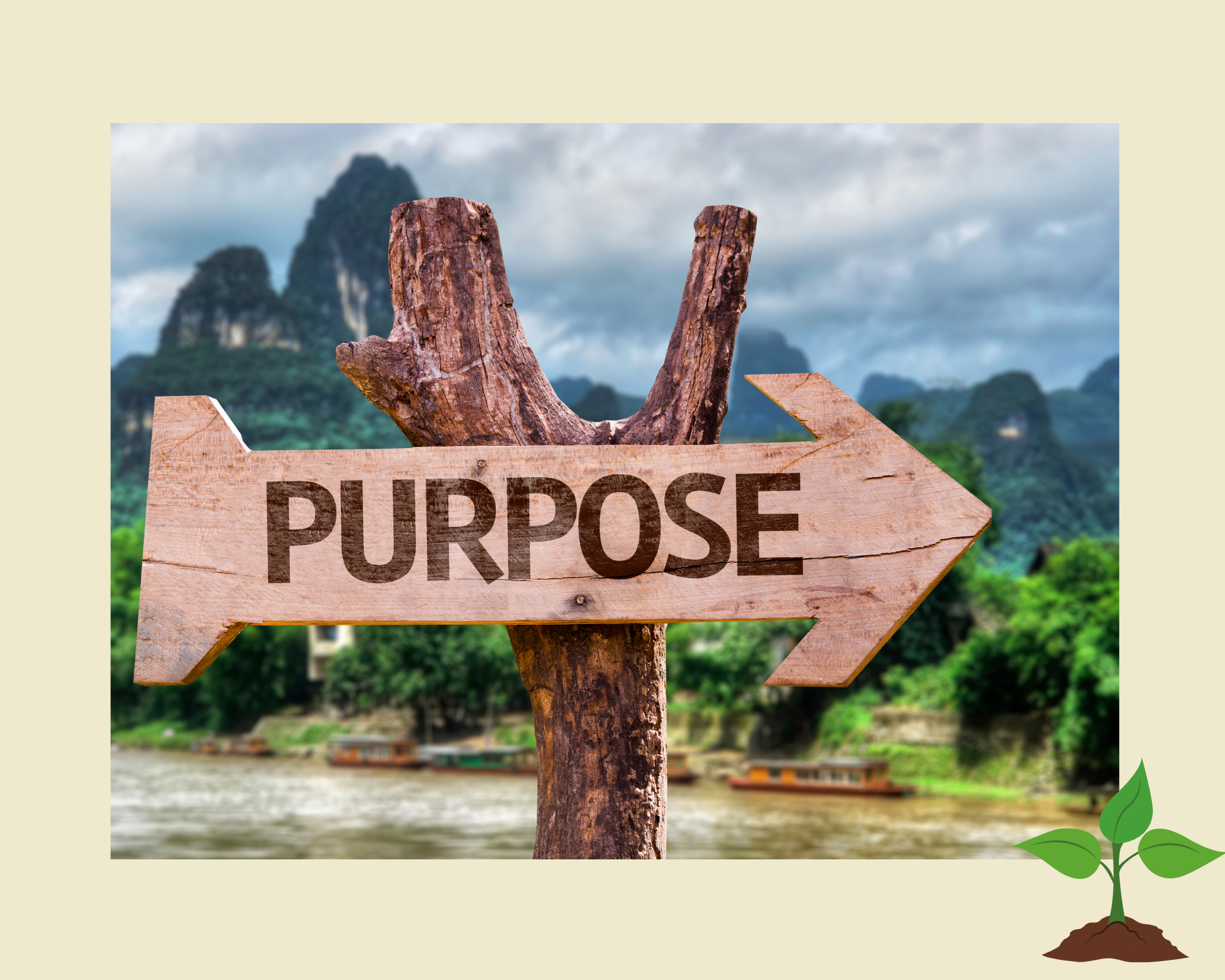 You want to get more clarity on your PURPOSE & defining your VISION:
Many people talk about purpose as this lofty thing that only a few of us get to really find & fulfill. What if you could get clarity on yours & get the steps to fulfill it in just 2 Days?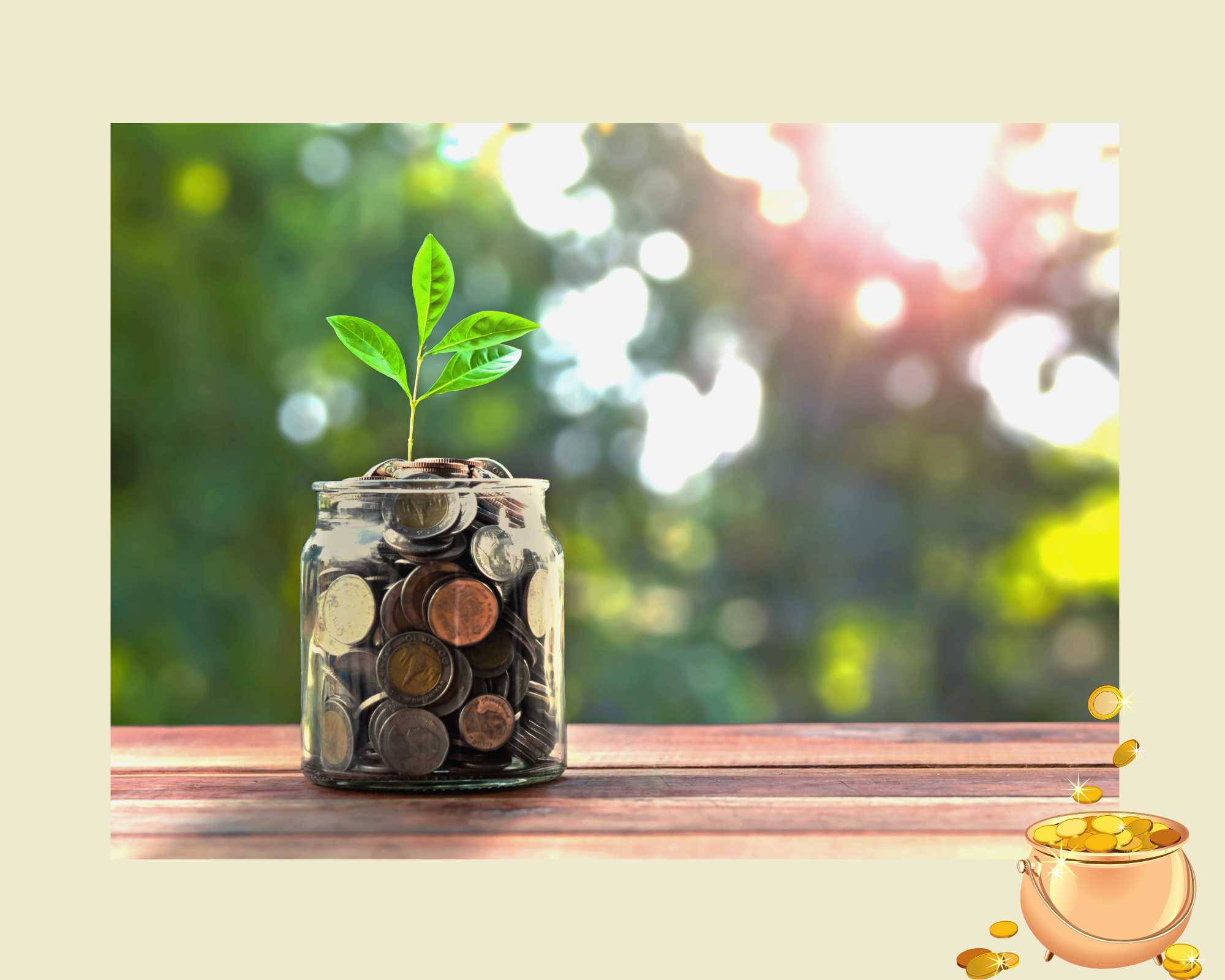 You want to shift your limiting MONEY mindset & attract abundance:
You hear others talk about the law of attraction & manifesting and how they "attracted" the money & the life of their dreams. "Why has this not happened for me?", you wonder...
20+ Incredible Speakers are gathering together LIVE to help you with all this!
(can't join LIVE? How about lifetime access to ALL the recordings?)
?
Is this you?
>> You feel so much and can barely make sense of everything you feel on a daily basis?


>> You set intentions to start something new in your life, but the timing never seems right and there is always something else that comes up to take your attention?
>> You are constantly giving into others; supporting everyone around you and leaving very little for you and what you need?
But let me ask you:
Are you going to keep saying "I can't"?
Are you ready to get UNSTUCK & embody WHOLE WELLNESS?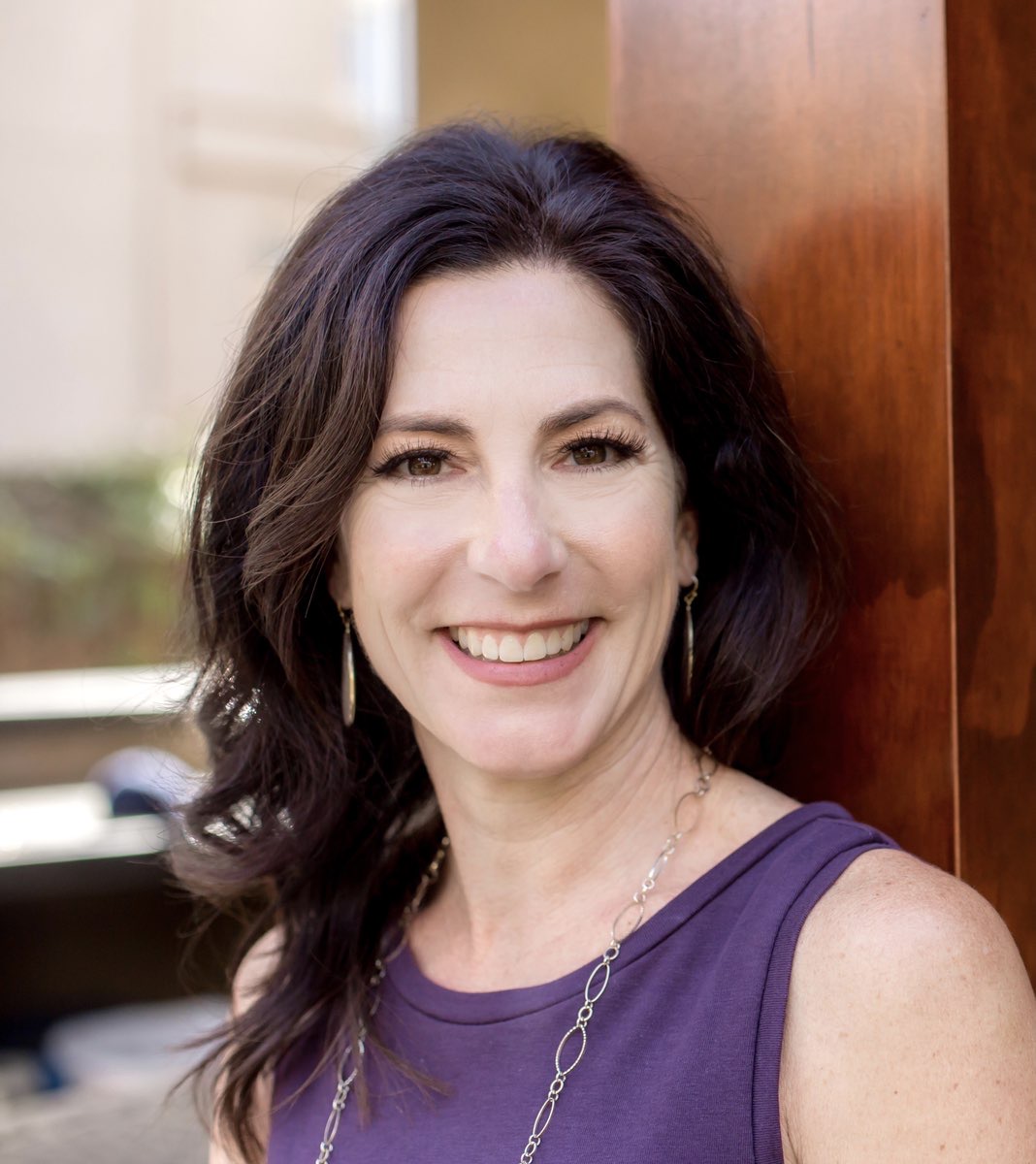 "Through the help of Lida and her programs, I've have now begun to act and serve from my true self and let go of the ego. I have uncovered blocks of money, old family patterns and behaviors that were no longer serving me. Now, I feel more, calm, confident and flow in all aspects of my life. Thank you Lida!
- Kellie Lupsha -


This is What You Can Expect to Learn & Experience in this 2-Day Summit:
(May 20th & 21st LIVE Summit, or Recordings for Lifetime Access)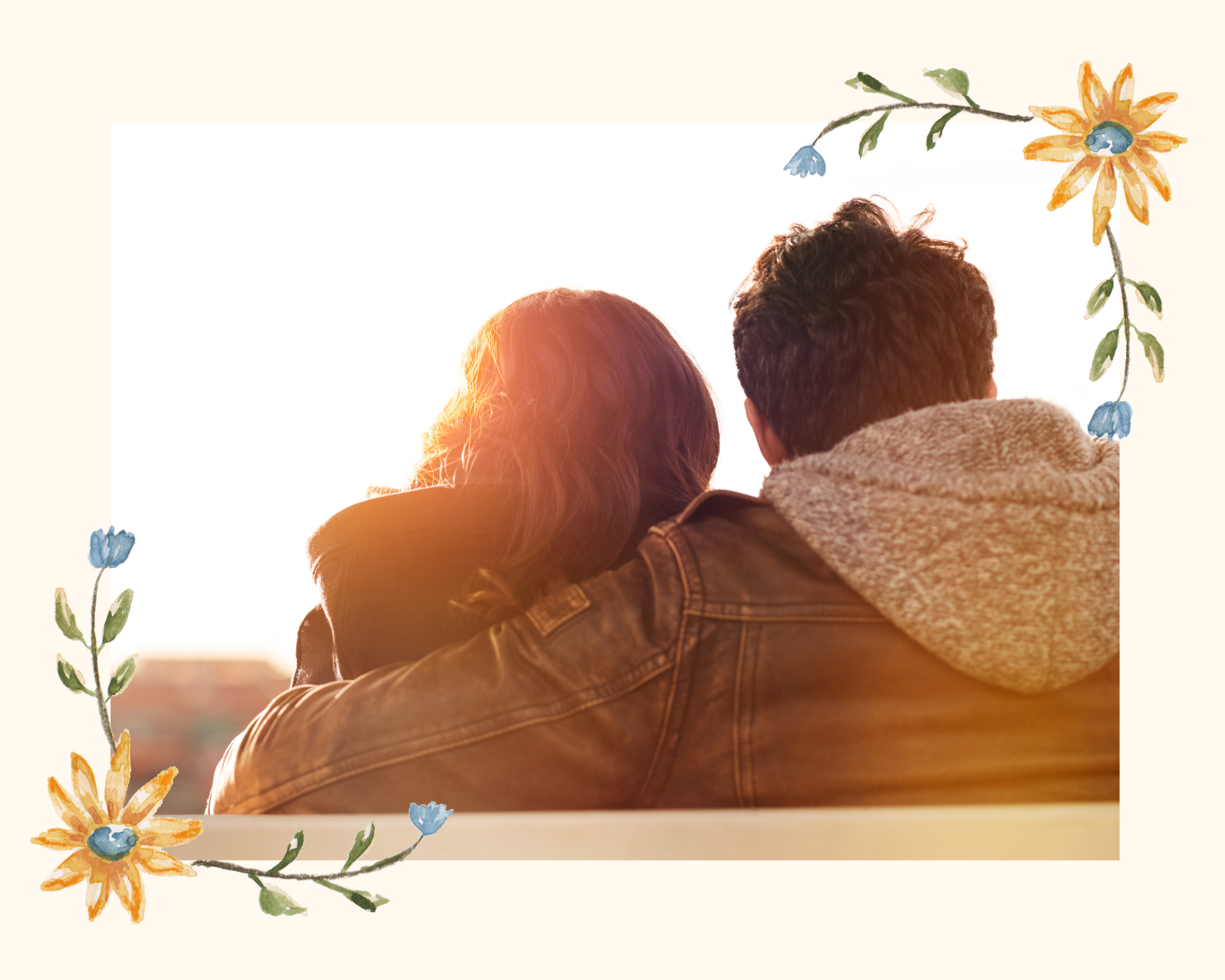 1- Relationships with Self & Others
Incredible content and topics with Lida Sportel & Guest Speakers on Relationship with Self and Relationships with Others.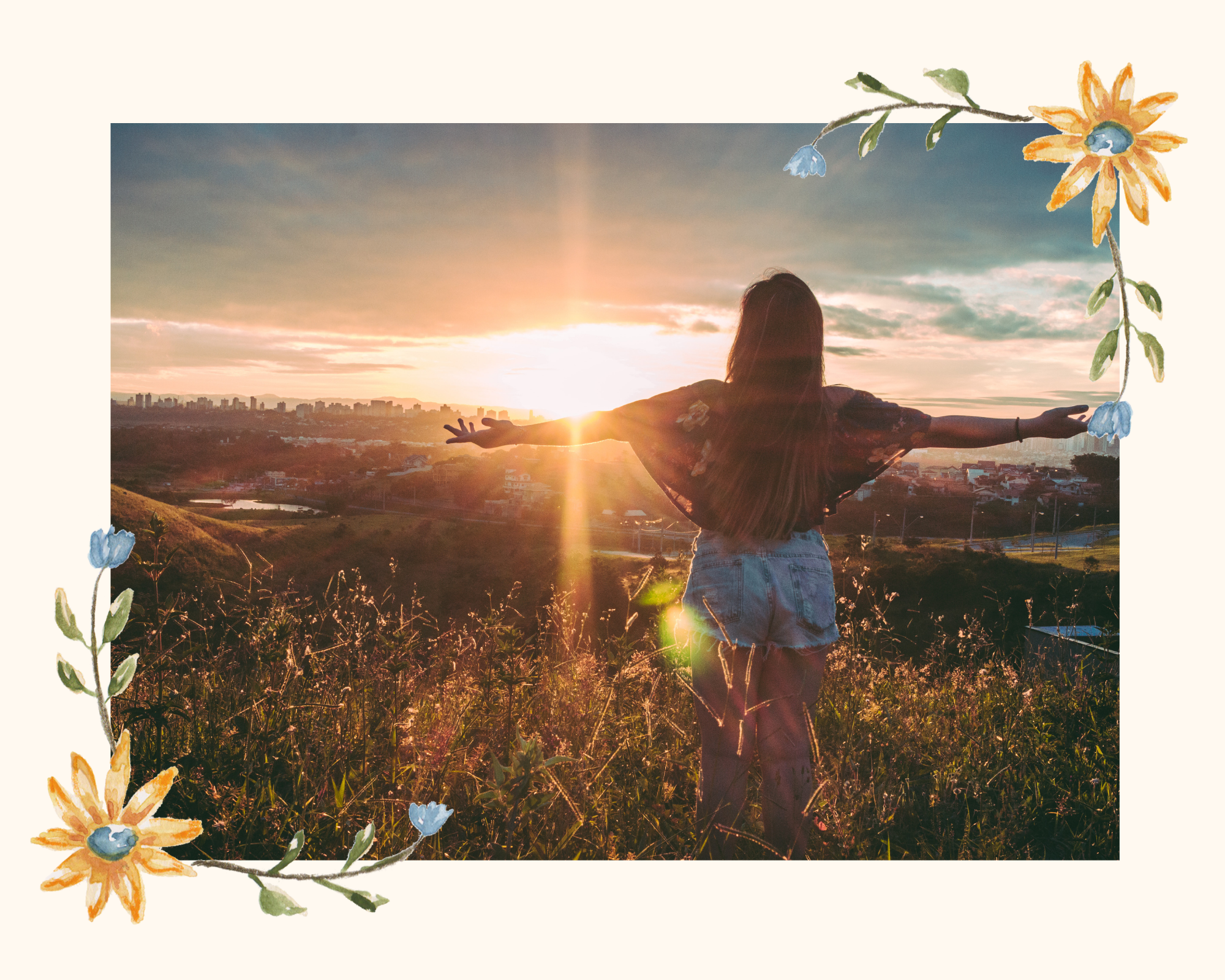 Eye-opening & inspirational discussions, paired with practical tools from Lida Sportel & Guest Speakers on Finding & Fulfilling Your Unique Purpose & Defining Your Vision.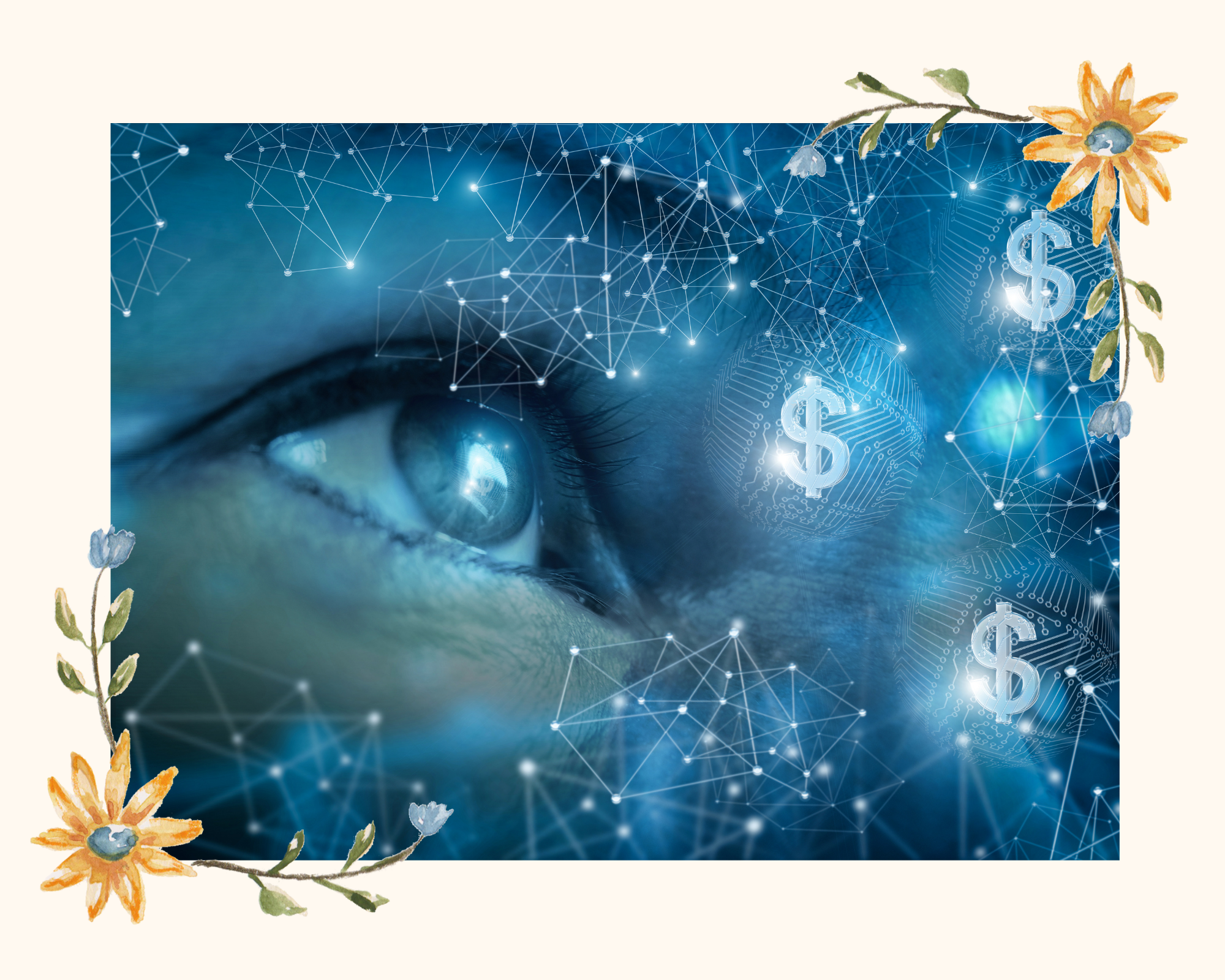 3- Money Mindset & Abundance
Mind-blowing conversations, easy-to-use applications, exercises, meditations & visualizations on Money & Abundance.
2 Days of pure GOLD & transformative content!
YOURS for FREE forever!

Did you see this amazing line-up of speakers?

Lida Sportel

Hi, I am Lida Sportel! I am your Hostess for the Whole Wellness Global Summit 2023 :)
It is a privilege and a joy to meet you and share this INCREDIBLE 2-day Summit! Yes, I am excited to be speaking at the WWGS, and I am even more excited to introduce to you this AMAZING lineup of speakers!
Take a look and get to know who you will be hearing from over two days of insight, tools, tips, inspiration, and liberation! >>>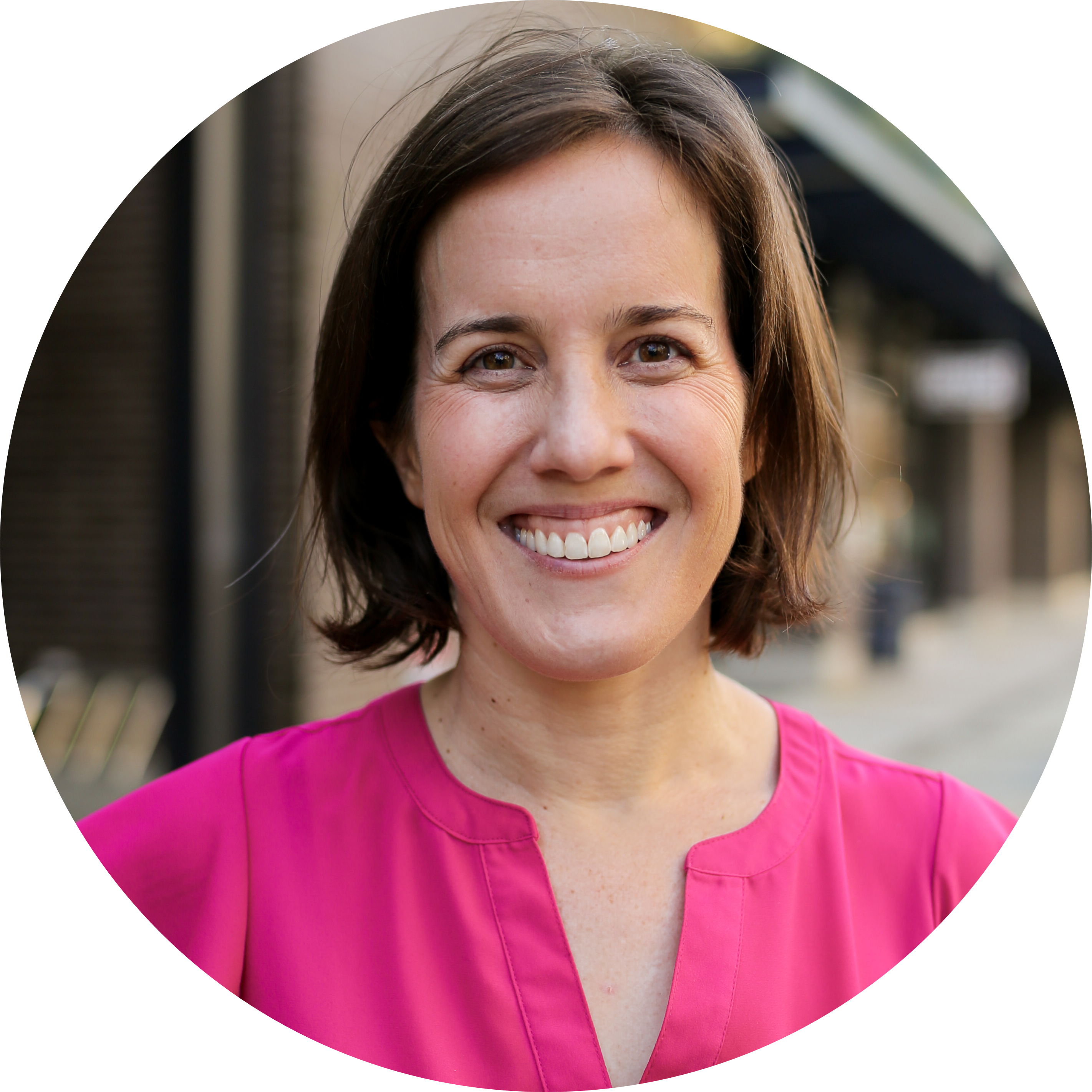 Jessica Cerato

Former corporate executive turned intuitive healer, Jessica Cerato has been immersed in numbers for decades. As a Certified Numerologist and Energy Strategist, she translates the energy of dates, numbers, and patterns into everyday language to help you feel more confidence and joy. Business and spirituality are meant to be connected, and she is here to help you do it! Jessica offers personal readings, numerology courses, and energy strategy to clients around the world. When she's not playing with numbers, you can find her with her family in the forest, by the ocean, or dancing in her kitchen in North Vancouver, British Columbia Canada.
You can learn more about your unique gift to the world with her free resource at www.jessicacerato.com/freegift. As a bonus gift for attending the summit, reach out to her at [email protected] to receive your energetic calendar and journal!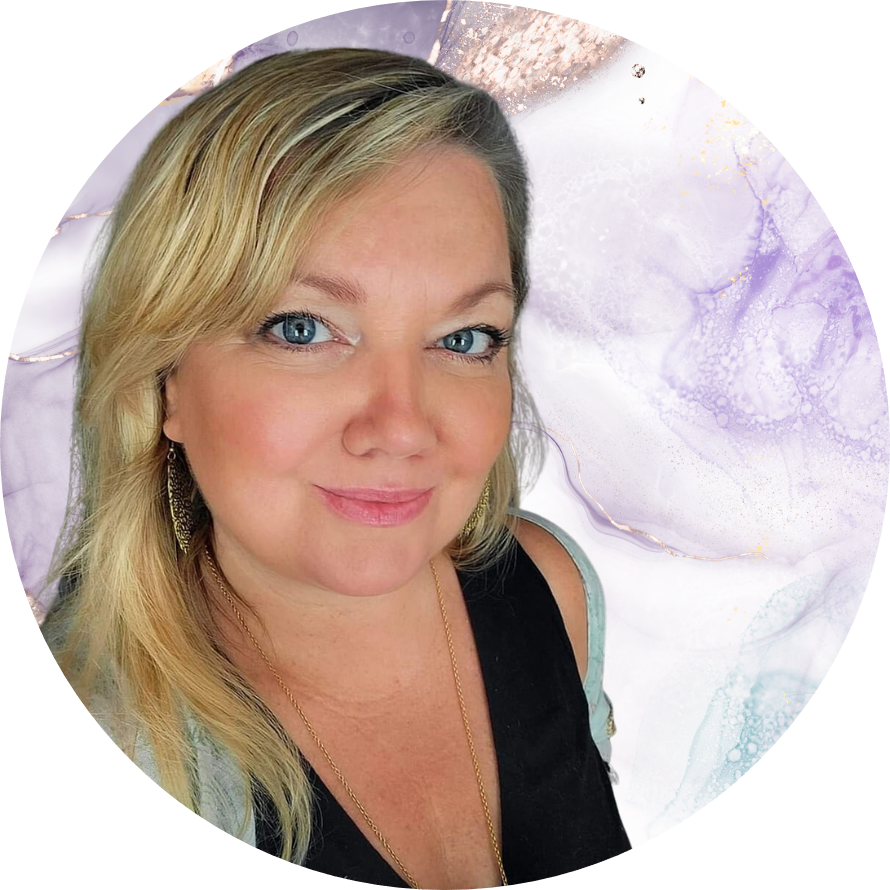 Roberta Robbins

Sacred Wisdom Weaver- Roberta's mission is to inspire, empower & guide others to REMEMBER ~ RECLAIM ~ EMBODY their own Infinite Soul Love, Wisdom and Sacred Medicine.
She weaves her sacred wisdom and medicine by supporting, nurturing, and mentoring others in reclaiming their own sacred essence and path in the world. She provides opportunities for others to journey deeply into themselves, where one can feel safe and supported to explore their Soul's Wellbeing.
Roberta comes from over a 25 year background as a Regulated Healthcare Professional and a Spiritual & Mental Health Therapist. Her other studies and trainings are as a Spiritual Director, Holistic Soul Coach, Spiritual Medium, Channel and Shamanic Healer and Guide. Roberta facilitates her online 'Cosmic Earth Weaver' community and "Sacred Wisdom Foundations" programs, to support and guide those that desire to embrace their own soul journey.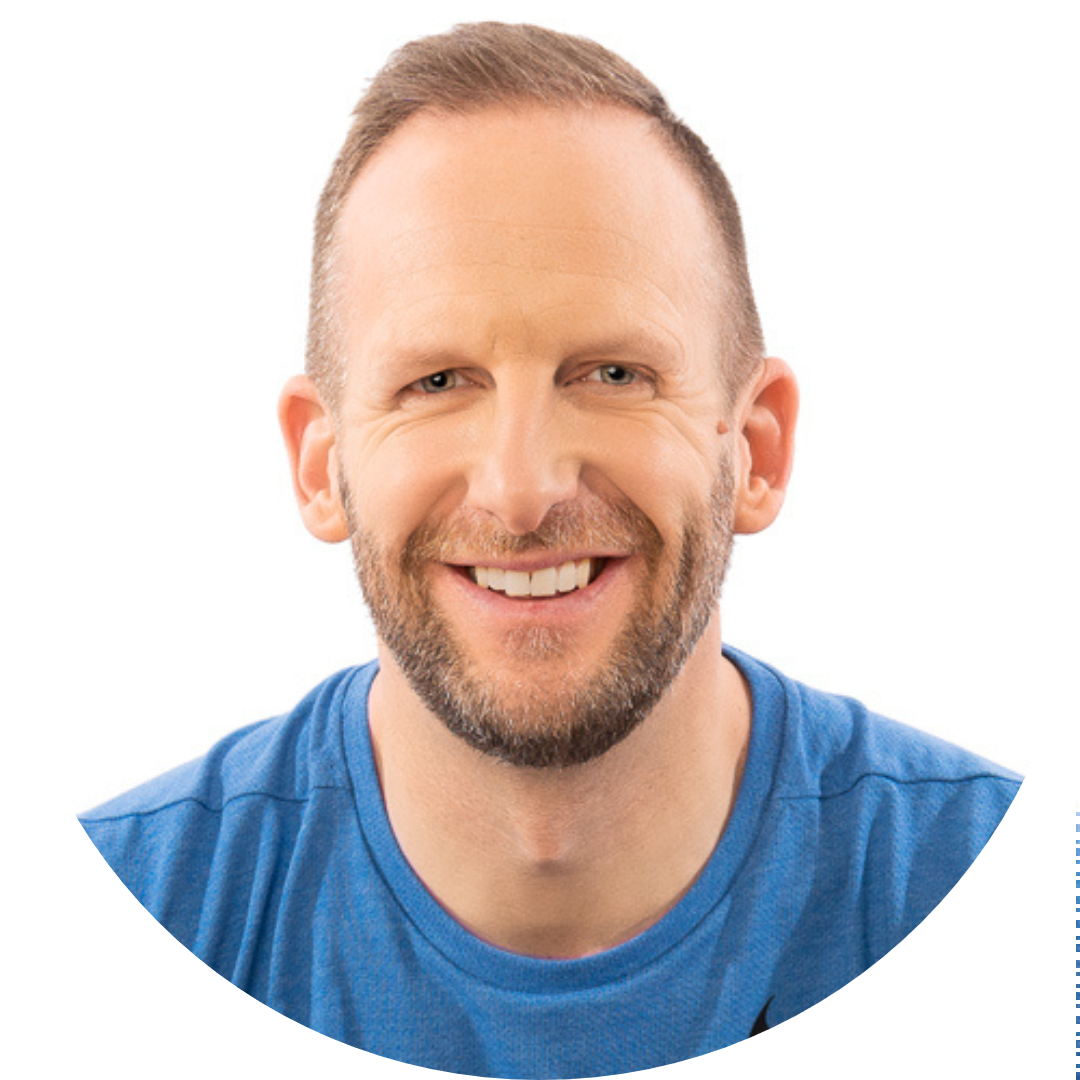 Ryan Syverson
Ryan Syverson is a multi-certified Functional Diagnostic Nutrition® Practitioner, Wellness Code Academy® Coach, and Whole Wellness Method™ Coach, specializing in chronic illnesses such as autoimmunity, Fibromyalgia, Lyme Disease, and Mold illness. A former competitive athlete, Ryan embarked on a journey of self-discovery & healing after experiencing debilitating health issues in 2010. Through determination and self-education, he successfully treated the root causes of his condition and overcame anxiety & depression.
For the past six years, Ryan has been passionately helping clients regain their energy, alleviate pain, and break free from limiting behaviors. When not immersed in health research or coaching, Ryan enjoys spending time with his wife, exploring the outdoors, hitting the gym, or engaging in friendly golf competitions with his buddies.
Ryan offers group and 1-on-1 coaching sessions. To connect with him, follow him on Instagram @ryan__syverson, Facebook, or reach out via email at [email protected]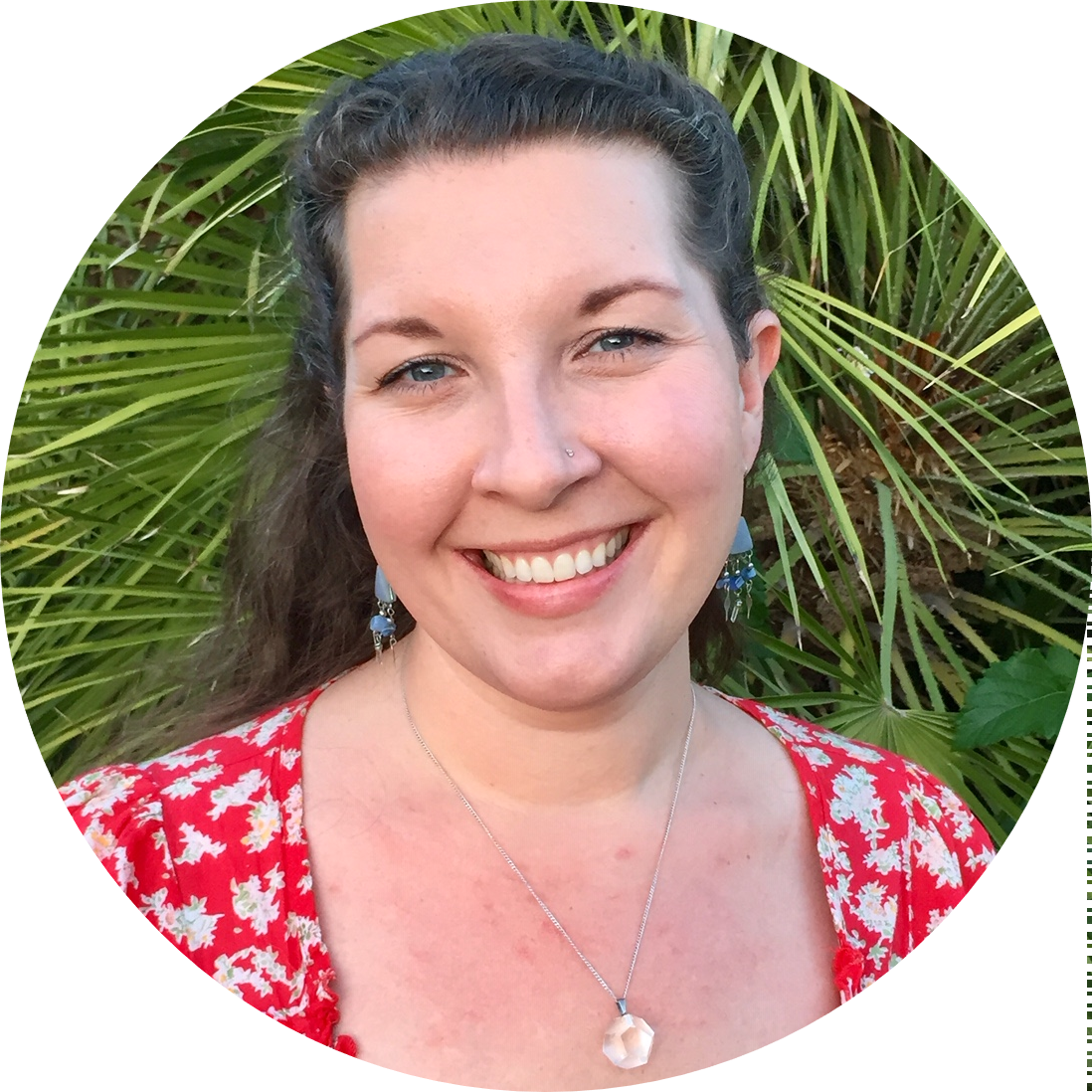 Gilli Henson

Hello, lovely light! I am looking forward to sharing time with you at the Summit. My name is Gilli. I am a Certified Whole Wellness™ Coach and Mentor to Whole Wellness™ Coaches. I am an avid lover of Mother Nature, herbalism, Numerology, humanity & the unseen realms. Gifted Empath & Healer specializing in Psychology, Neuroscience, Quantum Paradigm, Self-Love, Astrology, Tarot, Channeling & Unity Consciousness Coaching helping others create bridges to healing & creativity. I am also also an experienced coach for the developmentally disabled, home bound seniors, and disadvantaged populations. As an Empath, I have devoted a large portion of my time to helping others Break Free, remove the blocks that no longer serve them in gentle & safe ways, raise the consciousness of our planet, & remind others of their Divinity. This where my joy and heart reside, as I continuously learn, grow, & connect to my Higher Self & Source. I'd love to connect with you further inside the Break Free Solutions Group on FB!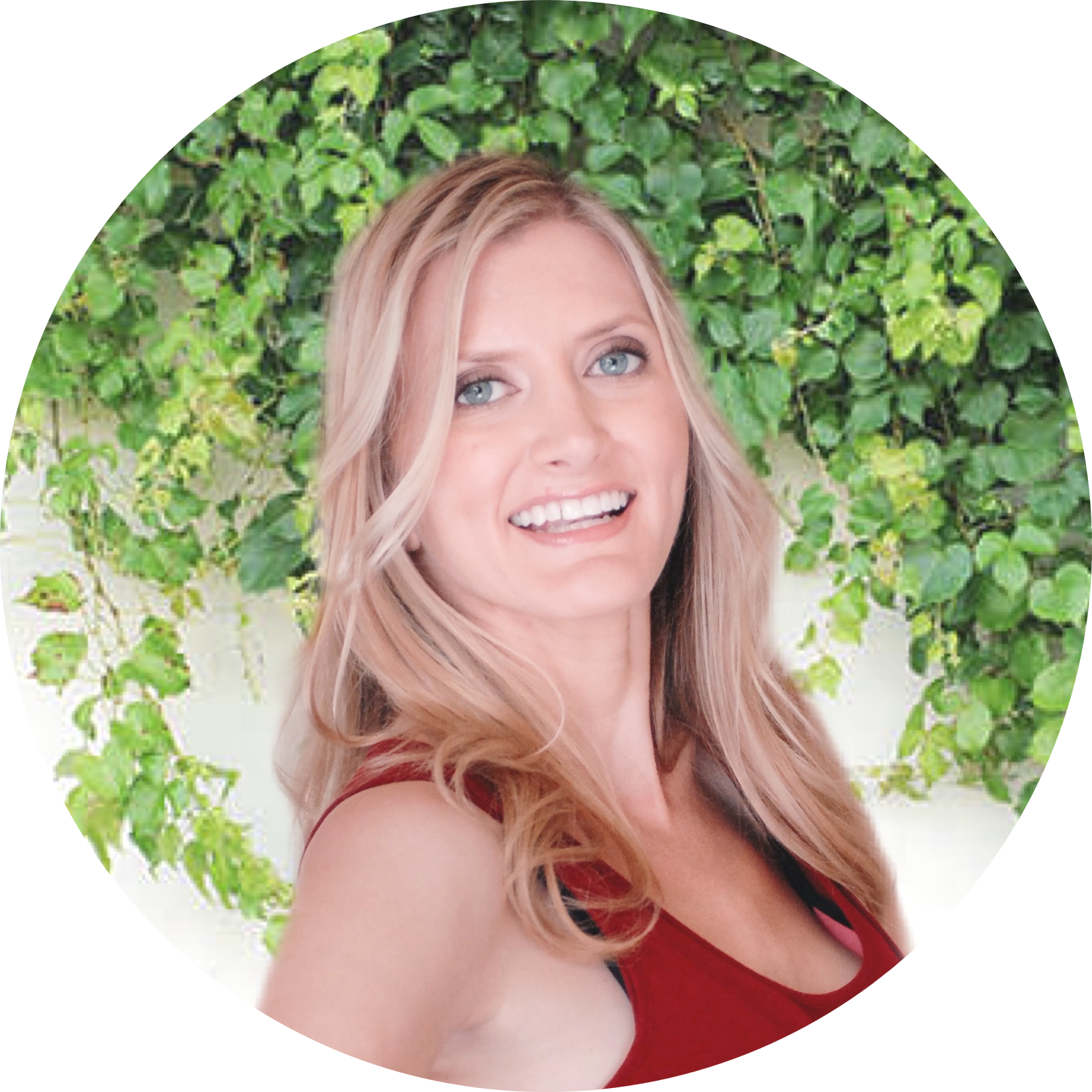 Nanci Reed

Author, Nanci Reed, a Pilates Intuitive Healer; Spiritual Life Coach, and Student/Teacher/ Facilitator of 'A Course In Miracles'. Injuries sustained due to a serious car accident became the catalyst for her Self-Healing Journey. Practicing, and eventually Teaching, Pilates and Practical Spirituality fused with her academic background and graduate work in Psychology propelled her purpose to share what's possible with others.
What if it's possible to stop waiting and start living your own Happily Ever NOW, not AFTER everything else is perfect?
Gently exploring and discovering the answer to that question for the past seven years, inspired Nanci to fulfill her lifelong Dream of being a published Author. 'Happily Ever NOW' (Not AFTER everything else is perfect). Nanci believes that NOW is always the perfectly imperfect time to begin living your best life!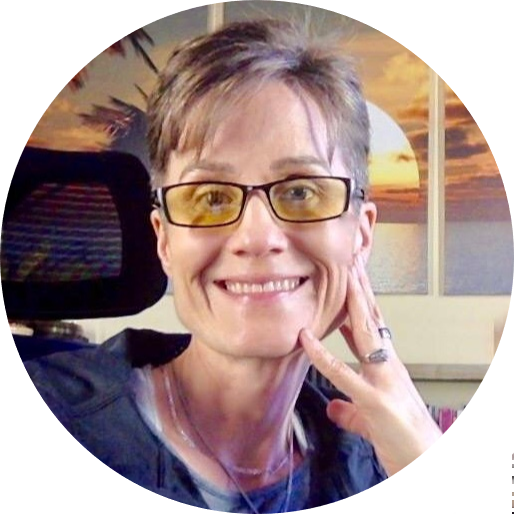 Jennifer Ellis-Schuetz

Jennifer Ellis-Schuetz is a Functional Health and Transformational Coach specializing in implementing a trauma-informed, whole-person approach for helping driven adult professionals to navigate and recover from chronic fatigue, gut conditions, brain and nervous system issues, and complex PTSD. She is also the founder of The Wellness Code Holistic Healing, Wellness, and Life Optimization Practitioner Certification Program as well as offers 1:1 holistic healer business and marketing coaching.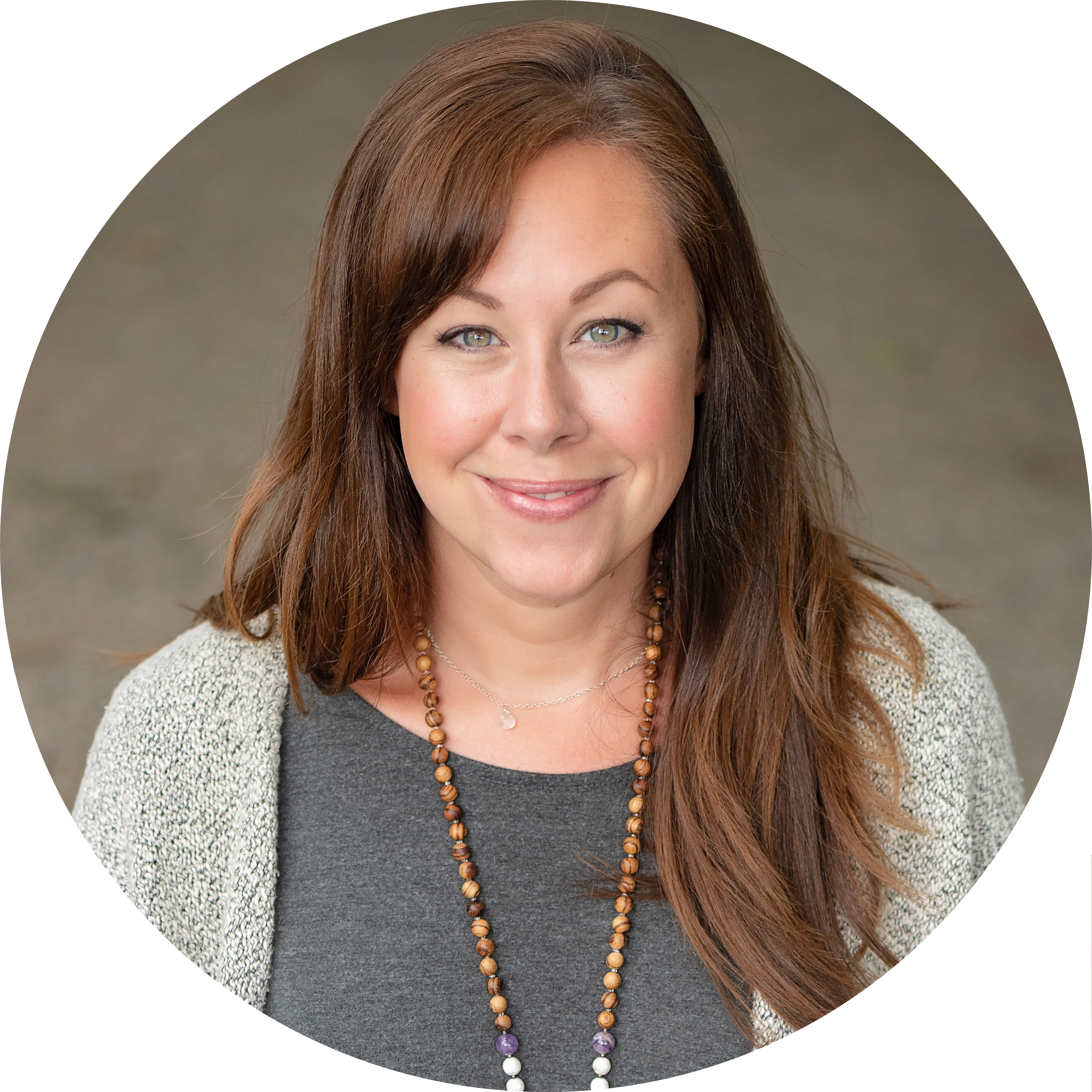 Laura Parkinson

Hello Friend! I'm Laura, a former Social Worker turned Trauma Specialist, Clarity Life Coach & Highly-Advanced EFT/Tapping Practitioner. Previously, I was a painfully deep-feeling empath, now I understand that empathy is a super-power and every human has the power to thrive in life, regardless of the cards they have been dealt. I am passionate about merging science and spirituality to help deep-feeling women holistically alleviate anxiety and overwhelm, heal from trauma and gain crystal-clarity around their desires and worth. The women I work with are hungry to love their lives, willing to go on a journey of mining their experiences and emotions for the gold held within to create permanent healing, transform their self-belief and take confident, heart-aligned action in all areas of their lives. Come say hi at selfloverebel.com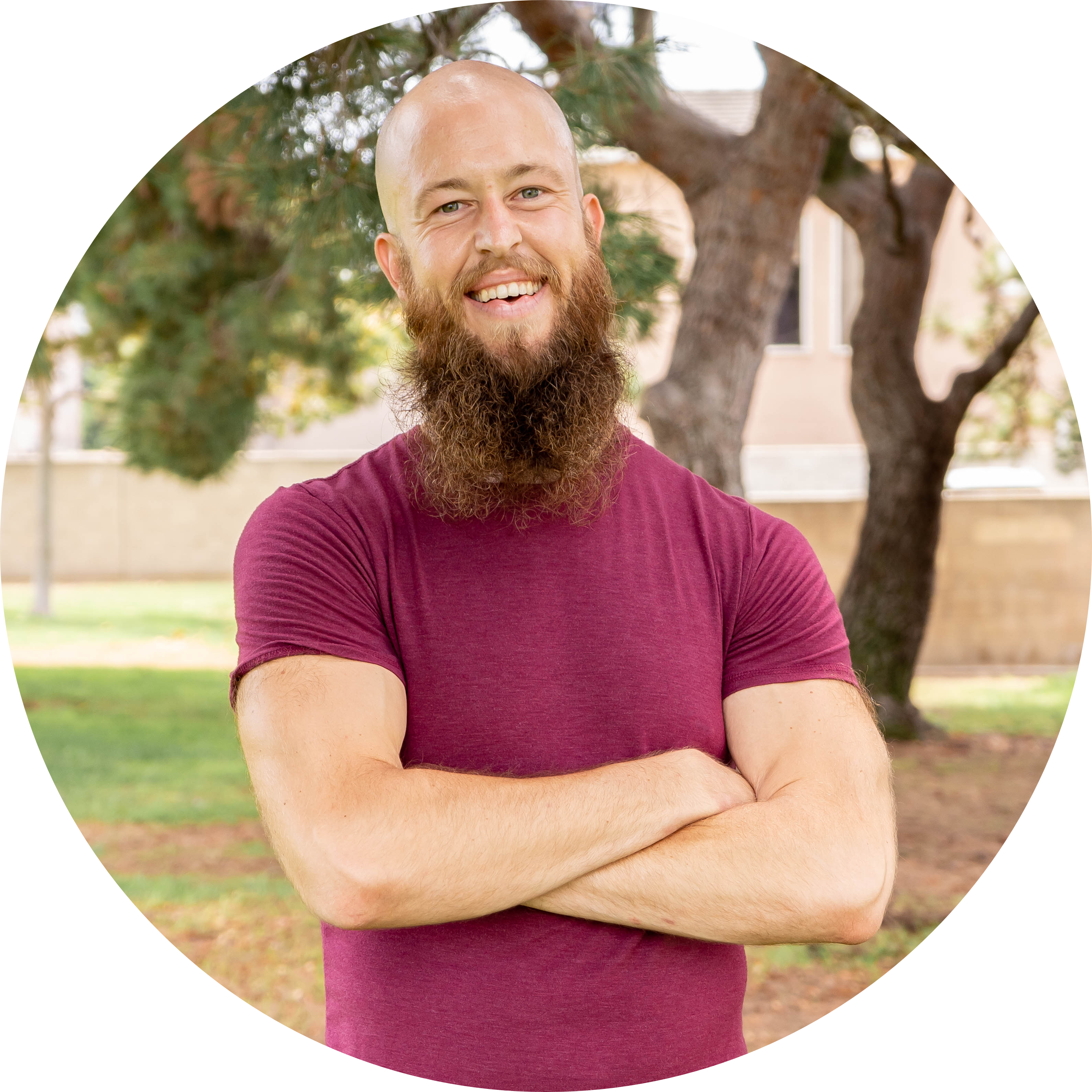 Rusty Osborne

Rusty rewires the brains of entrepreneurs and high performers to make success easier.
His "Negative Mindset Method" has helped hundreds of business owners scale faster, lead better, and take home more profit.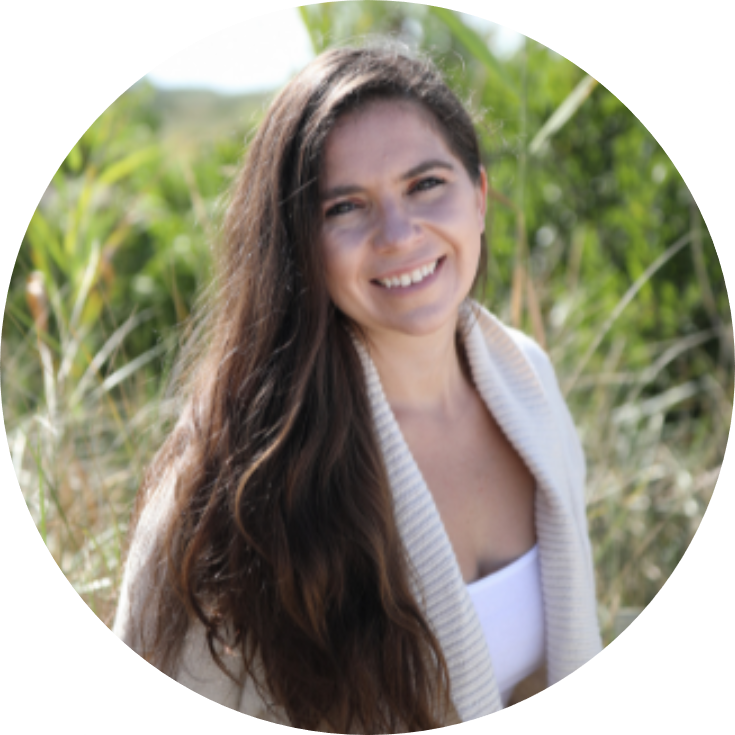 Jamie Palmer
Jamie Palmer is a business strategist and coach for driven entrepreneurs, service providers, and coaches who want to grow and scale their business online with a signature program. She's is the creator of the Business Ecosystem Builders program that helps entrepreneurs build their online business simply while creating more freedom, impact, and income. Jamie has been a featured speaker at the RI Bar Association, the Better Business Bureau of New England, the New England Association of Wedding Professionals, Boston Business Women, and the Environmental Business Council. She has been featured in Huffington Post, Popsugar, and Entrepreneur Magazine.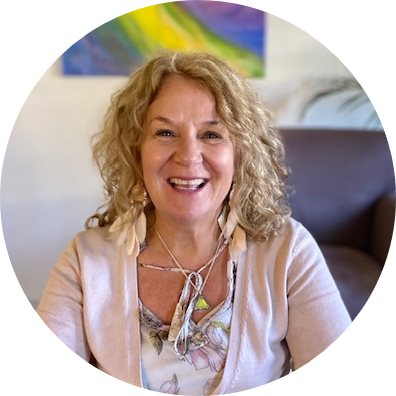 Julia Byrne
Julia's mission is to help seekers who strive to deeply understand themselves and are passionate about personal and spiritual growth. Triggered by challenging events in her own life, she spent many years on her own spiritual quest; contemplating why individual souls create and experience such a diverse range of conscious and unconscious patterns, lessons and events as they move through their own journey and soul evolution. This led her to undertake many forms of study and research and in 2019 she established Soul Mastery sharing her knowledge, wisdom and intuition as a multi-dimensional healer and teacher, helping clients to shine a light on the parts of their souls longing to be illuminated, enabling transformations to live with freedom, authenticity and ultimately love. Julia is a qualified practitioner & teacher in Pleiadian Lightwork and a current board member of the Dolphin Star Temple founded in Mount Shasta, bringing Pleiadian light work onto the earth. An Angelic Reiki practitioner & Master, a Crystal Light Healer & Teacher a Kinesiologist and a Quantum Numerologist.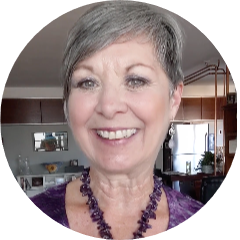 Pamela Lynch

Pamela is a book publisher and writing coach for spiritual entrepreneurs. She helps people become gifted writers and published authors so that they can attract and transform the lives of their ideal clients.
After a 31-year career in traditional publishing, Pamela spent a decade immersed in intuitive coaching, emotional intelligence, the healing arts and ancient wisdom. She founded SourceCode Publishing and Sacred Writing Sessions in 2019 and published four books in her first year.
Her role as a spiritual librarian is to help document the shift in consciousness with a mission to create a loving and abundant future.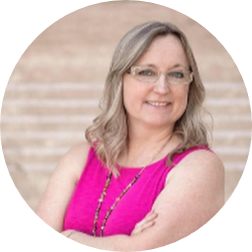 Julie Vance

My name is Julie Vance and I am a business coach, course creator and lead generation expert for women entrepreneurs who are looking to crush it on Facebook and massively grow their email list FAST!
I have grown my own Facebook group from 1,181 members to now over 32,000 plus women entrepreneurs just since January of last year!
But it wasn't always this way. My FB group and email list were dead not that long ago. And I had no clue how to grow fast either.
Without fresh leads coming into your business daily, I learned that it was pretty tough to make consistent sales.
Once I honed in on lead generation and building those two platforms, my business skyrocketed and I am now making multiple daily sales without cold DMing or getting on sales calls! This is how to use automation at its best.
Feel free to join my fast growing and high engaged Facebook community Profitable Women Entrepreneurs where you can network, learn and promote your business! https://www.facebook.com/groups/profitablewomenentrepreneurs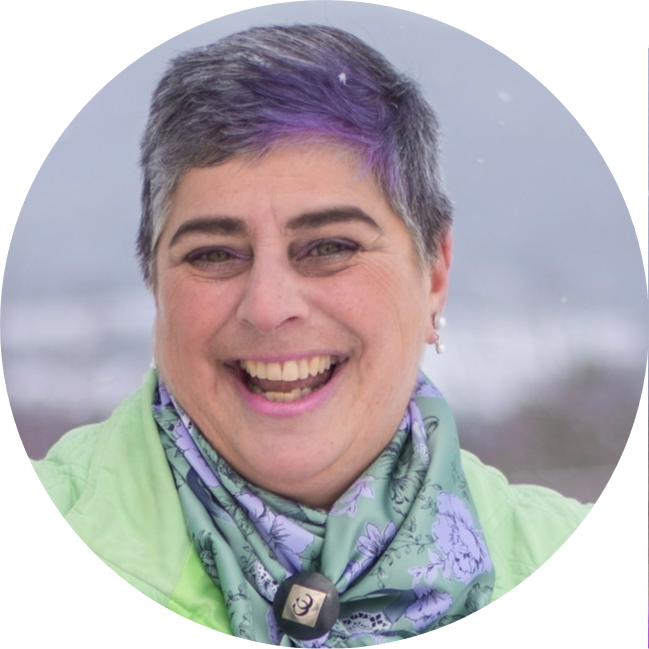 Mielle Fox

Hi, I am Mielle Fox. I am the creator and owner of Fox Den Energetics, a multi-modality platform connecting science and spirit for personal growth through energetic transformation. In addition to my career as a General Dentist, I hold a master's degree in Epidemiology and Public Health. I am a Certified Whole Wellness Coach™, a Certified EFT Practitioner and a Certified Advanced Numerologist.
My passion is to help overwhelmed multitaskers and over-thinkers learn to develop awareness of the blocks and triggers which prevent accessing the joy and passion which is our birthright. I provide tools and guidance to show you how to reconnect your head and the heart coherence to facilitate empowered transformation. I show you how science meets spirit and how to use different energetic modalities so you can explore and embody your soul's expression and achieve personal growth.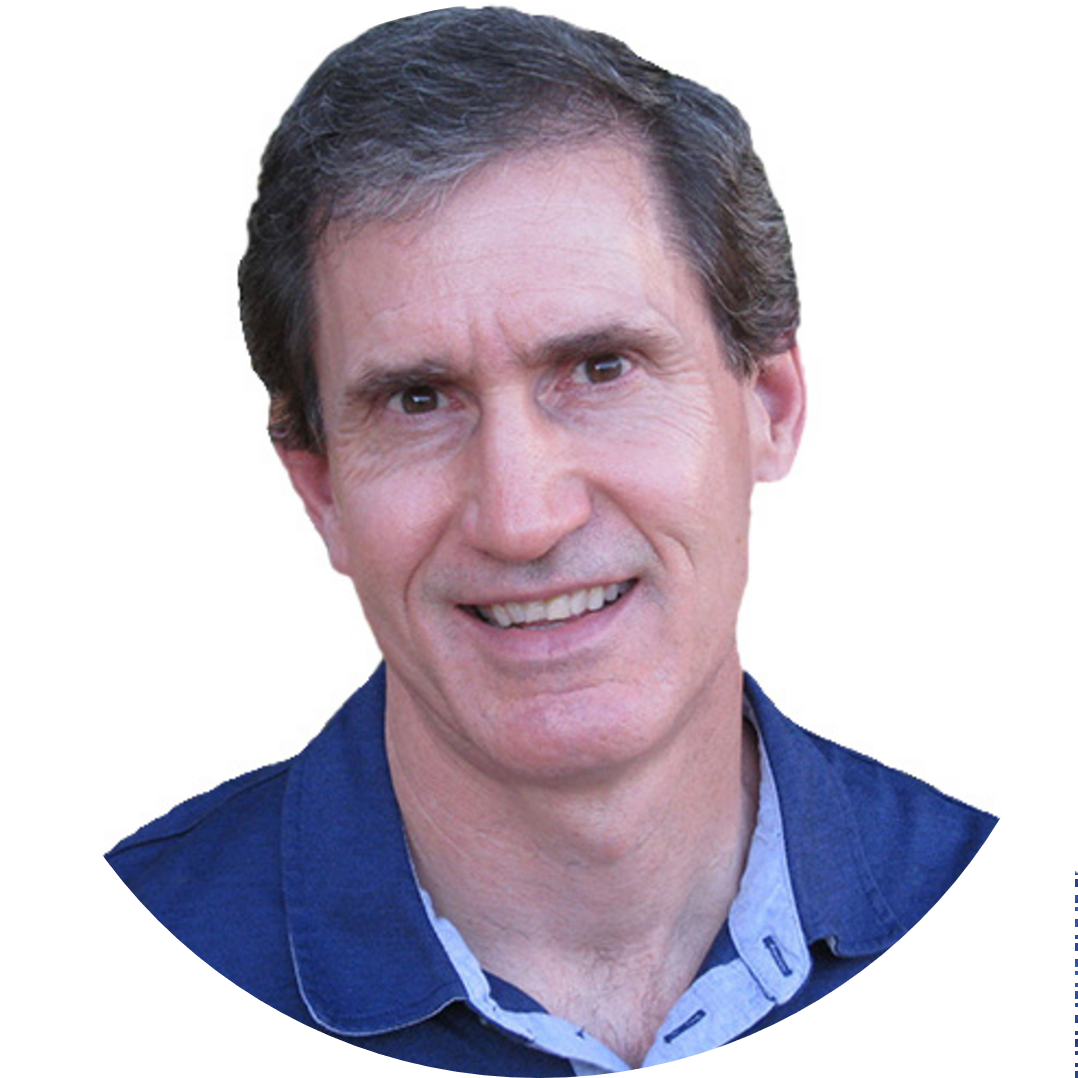 Bob Nesbitt

Bob Nesbitt is a Certified Nutritional Therapist, Transformational Nutrition Coach, Functional Diagnostic Nutrition Practitioner, Wellness Code Practitioner, Body Code Practitioner, Whole Wellness™ Coach, and Quantum Transformational Lightworker.
Bob is the Founder of The Gut Cause LLC, a company that specializes in working with chronically ill individuals and creates wellness programs and lifestyle interventions. As a transformational lightworker, Bob's mission is to assist other Starseeds and Earth Angels in navigating life on planet Earth, thus having a ripple effect on the collective in helping humanity ascend, with LOVE, ease, and grace.
Bob works with clients online via remote virtual sessions.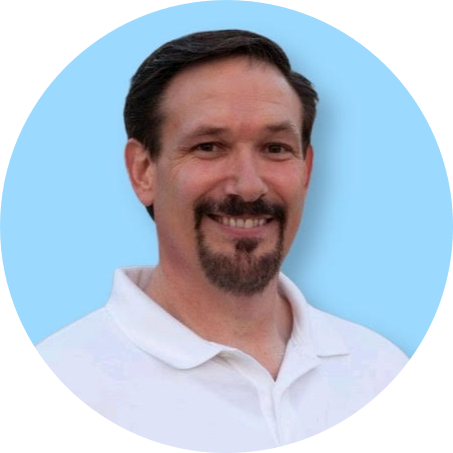 Spencer Goff

Hi, I am Spencer Goff, DPT. I am a certified Whole Wellness™ Coach, as well as a certified health coach. I also hold a doctorate degree in Physical therapy with advanced training and certifications in treating Stroke and Brain Injury. I have run my physical therapy practice for the past 19 years specializing in Stroke and Brain Injury. I am married to my amazing wife Rosy, and we have a blended family with 7 children between us. While that may sound formal and fancy, reality is I am the guy that will hopefully bring a ray of sunshine through for you by making you laugh at least once while you banter with me.
I am here to facilitate your journey in any way to the higher version of you that you know is only attenuated by the ego's mindset, not your true right-minded mindset. Break Free, it is possible.


Julie Browne

Former social worker turned author, speaker, podcaster, coach, and deep transformation expert, JulieBrowne is founder of Courage-Ignite Breakthrough Institute. She helps people going through gut punching setbacks bounce beyond pain and awaken dormant personal agency to heal, become confident, feel whole, and come out ahead of anywhere they've ever imagined.
As a speaker she invites her audience to regain access to their essence and live in harmony
with themselves. Her book Masters of Change, and podcast Bold Becoming, empower people to
transform rather than settle. She wishes she'd been better prepared while tackling life's low
blows and settled a little less. Her expensive life lessons are now yours for the taking.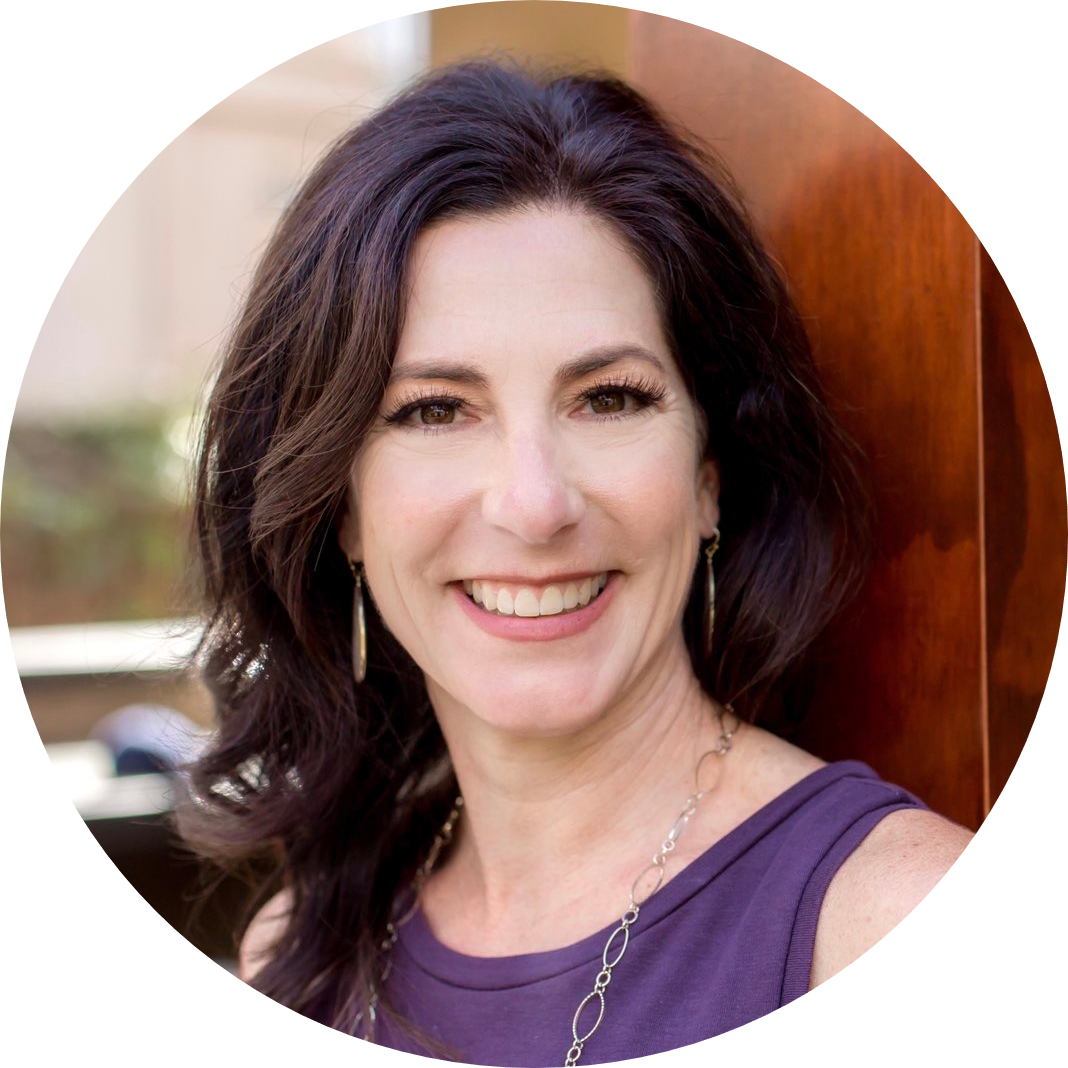 Kellie Lupsha

Kellie Lupsha is a High Performance Health Coach with a focus on Women's Health in achieving Energy and Longevity.
Kellie has been in the wellness and healthcare space for over 25 years. She has her Master's in Physical Therapy from the Mayo Clinic as well as a Master's in Business Management. She and her husband own, OC Neuro Rehab in Laguna Niguel, CA. Today, Kellie coaches and runs several online programs for Women looking to optimize their energy, focus and longevity. She is also part of an International Wellness Company bringing a medical breakthrough in Nutrigenomics to the world. Her ultimate purpose is to teach people to become the CEO of their own health!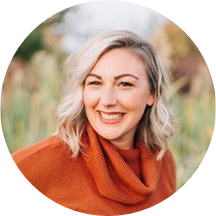 Kelly Rolfe

Kelly Rolfe is a Social Media Marketing & Launch Strategist, Business Mentor, Two-time International Best-Selling Author, and Podcast Host of the Love Yourself Fiercely Podcast.
Kelly's online entrepreneurial journey began in 2015 as a love for self-discovery and bringing tips & tricks to women in business that quickly evolved into a desire for authenticity, uniqueness and sustainability in online business. Kelly brings a fresh and unique perspective to marketing and sales for business owners. Kelly supports her clients and community become marketing mavens obsessed with building authentic and aligned businesses.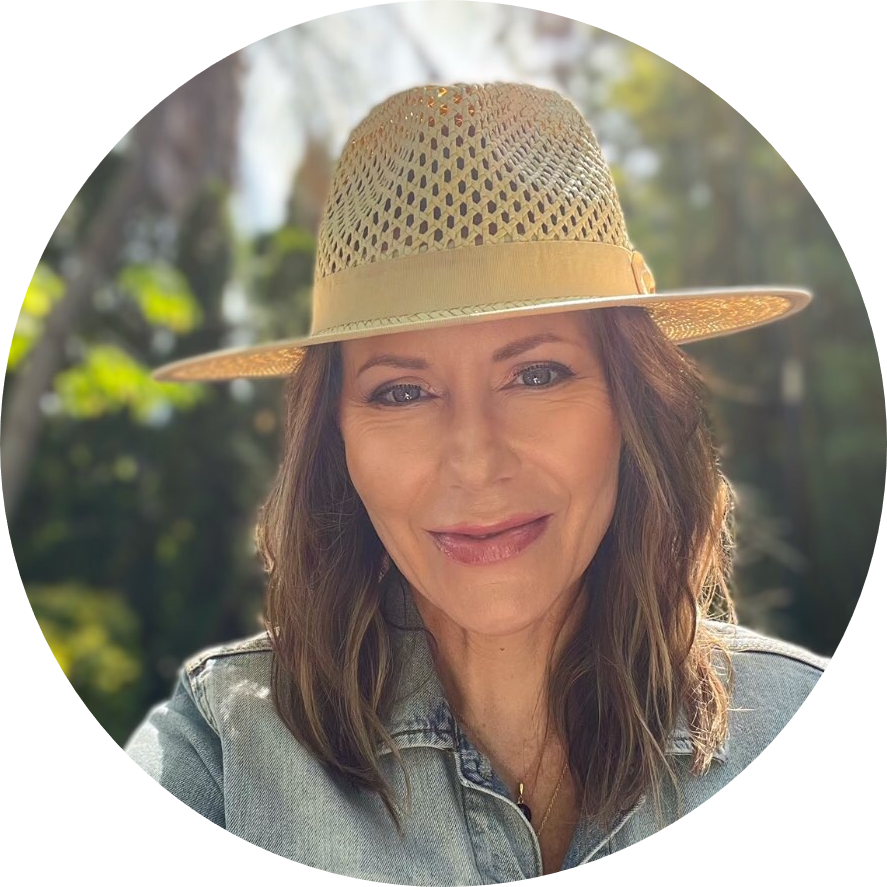 Gentry Hardegree

After spending 20 years in the medical field, Gentry founded Soul Purpose Living, where she is a women's empowerment and transformation coach. With her expertise and profound understanding of the human spirit, energy, and consciousness, Gentry has dedicated her time helping the modern woman awaken to her magnificence, bust through the power paradox, and unleash her heart song to the world.
Drawing on her own personal journey of self-discovery and expansion, Gentry recognizes the immense power that lies within each woman. Her mission is to guide women on a transformative path that leads them deep into the recesses of their hearts, where their true yearnings for this lifetime reside.


The Whole Wellness Global Summit is especially for YOU if you have any of these thoughts: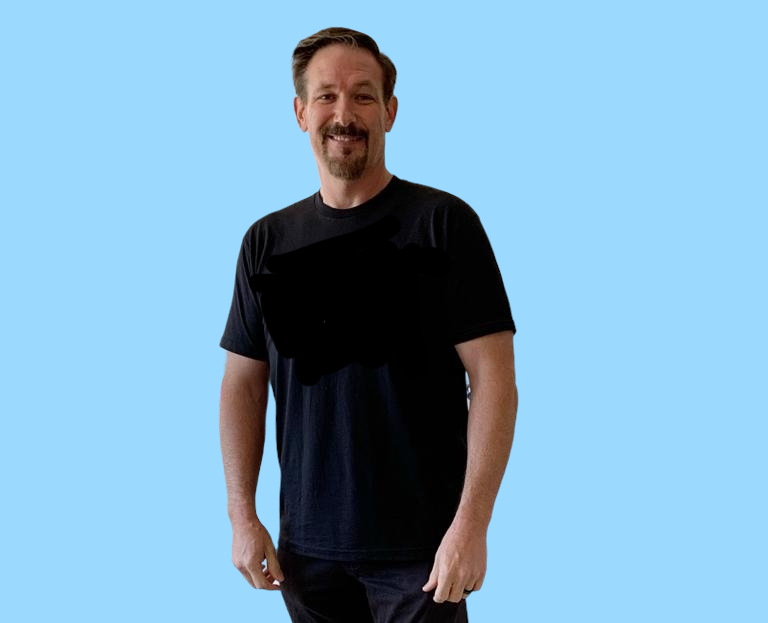 "I am grateful for what I have learned with a tremendous amount of awareness and gentleness that I am able to observe situations in vs being entangled in them and being reactionary."
- Spencer Goff, DPT -


Are you a Healer, Coach, Therapist, or Entrepreneur who works with clients?
>> Are you looking to uplevel your game & embody Whole Wellness in even bigger & deeper ways?
>> Are you looking to embody Leadership, Confidence, & Create bigger impact & abundance?
>> Are you looking for Easeful Success without sacrifice, hustle, burnout, overwhelm?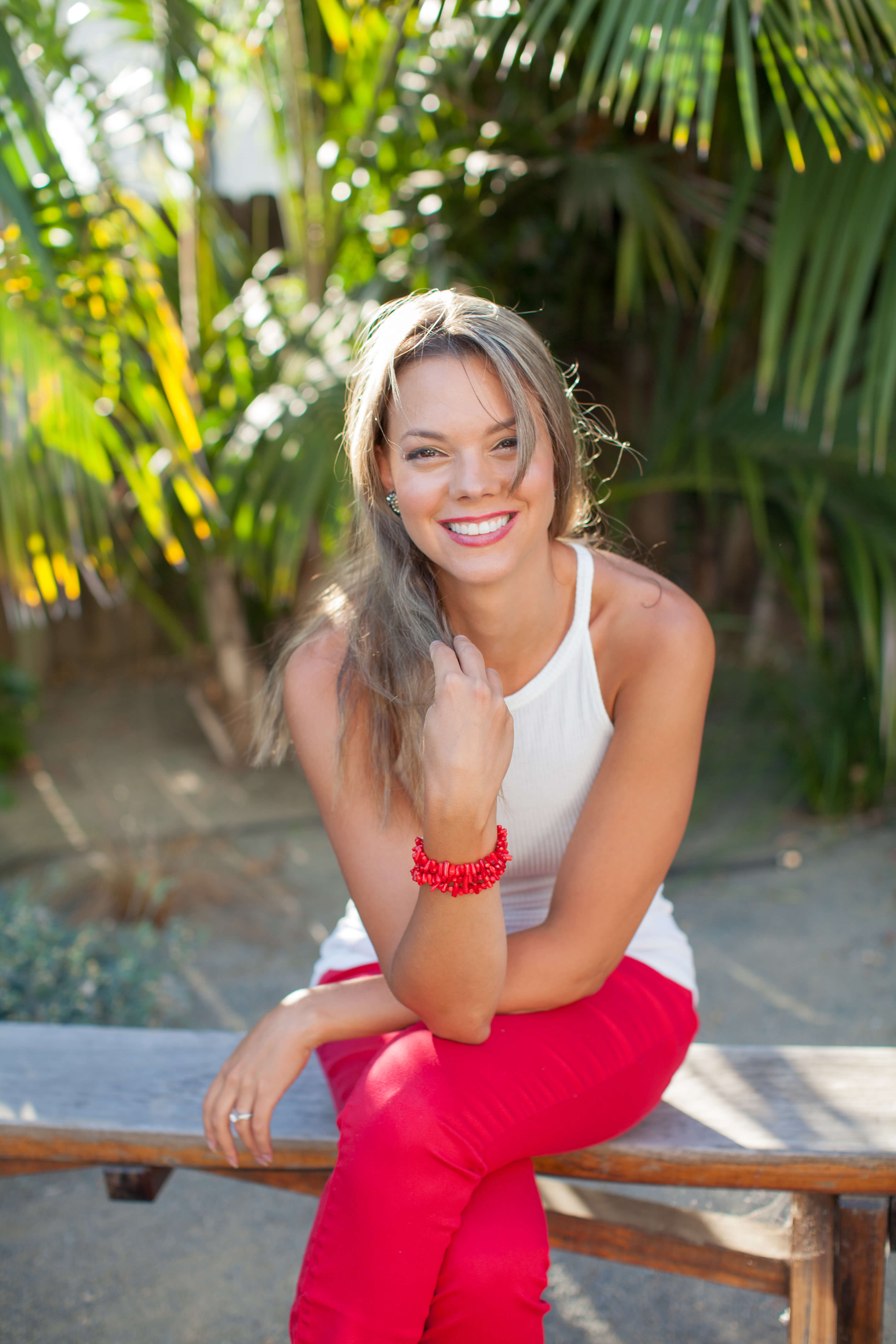 A bit about me & my business:
Hi, I am Lida Sportel, CEO of LIDASHEALING, LLC and creator of The Whole Wellness Method™. I am a licensed Marriage and Family Therapist, a certified Functional Diagnostic Nutrition® Practitioner, a Master's Certified Transformational Nutrition Coach, Autoimmune Specialist, Weight Loss Coach, Diabetes Specialist, Hormones & Digestive Coach, Holistic Cancer Specialist, Quantum Numerologist, Mental Health & Emotional Eating Coach, & Universal Laws Coach.
For 20+ years, I've been on a personal journey of transformation, which started at the age of 19 when "against all odds", I healed from a terminal illness. In the years that followed I broke free from layers of trauma, grief & loss, fear, anxiety, and chronic health issues. I've been helping hundreds of clients Break Free & transform their lives since 2009. I have created The Whole Wellness Method™ out of a growing passion and dedication to help my clients, and myself, achieve true and lasting physical, psychological and spiritual wellness. That is, Whole Wellness!
I have also developed The Whole Psychology Method™ to BREAK FREE & save my own life and to transform my clients' lives in fast & effective ways that I felt others models were lacking. I also created The Unity Consciousness Methodology™, a methodology that certifies coaches to learn how to help others, grow their business, & make money while creating massive impact.
I am passionate about helping YOU break free & heal, define YOUR vision & purpose, so that YOU can create a fulfilling life embodying YOUR purpose, inspiring others and making money. I offer 3 ways for people to work with me: 1. My membership community, 2. Courses I have designed & strategically paired with group coaching or 1:1 coaching & 3. A Certification program for those who want to learn how to help others & become a coach. Let's do this!

Experience the power of embodying Whole Wellness! You are worth it :)
PLUS You Get to Be a Part of a Virtual Community...


...of like-minded individuals who are looking to Break FREE, find their purpose, & take their part in Unity Consciousness too!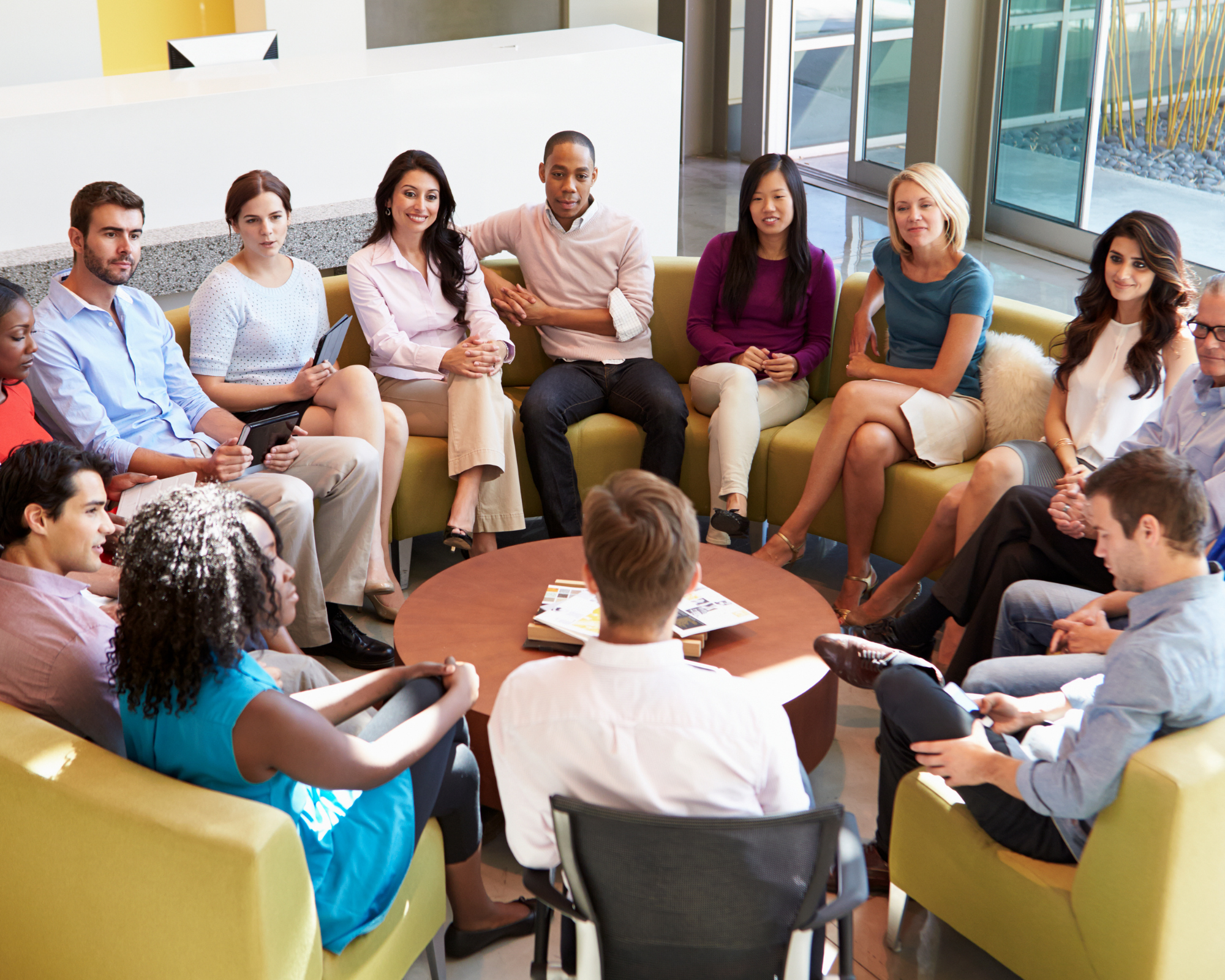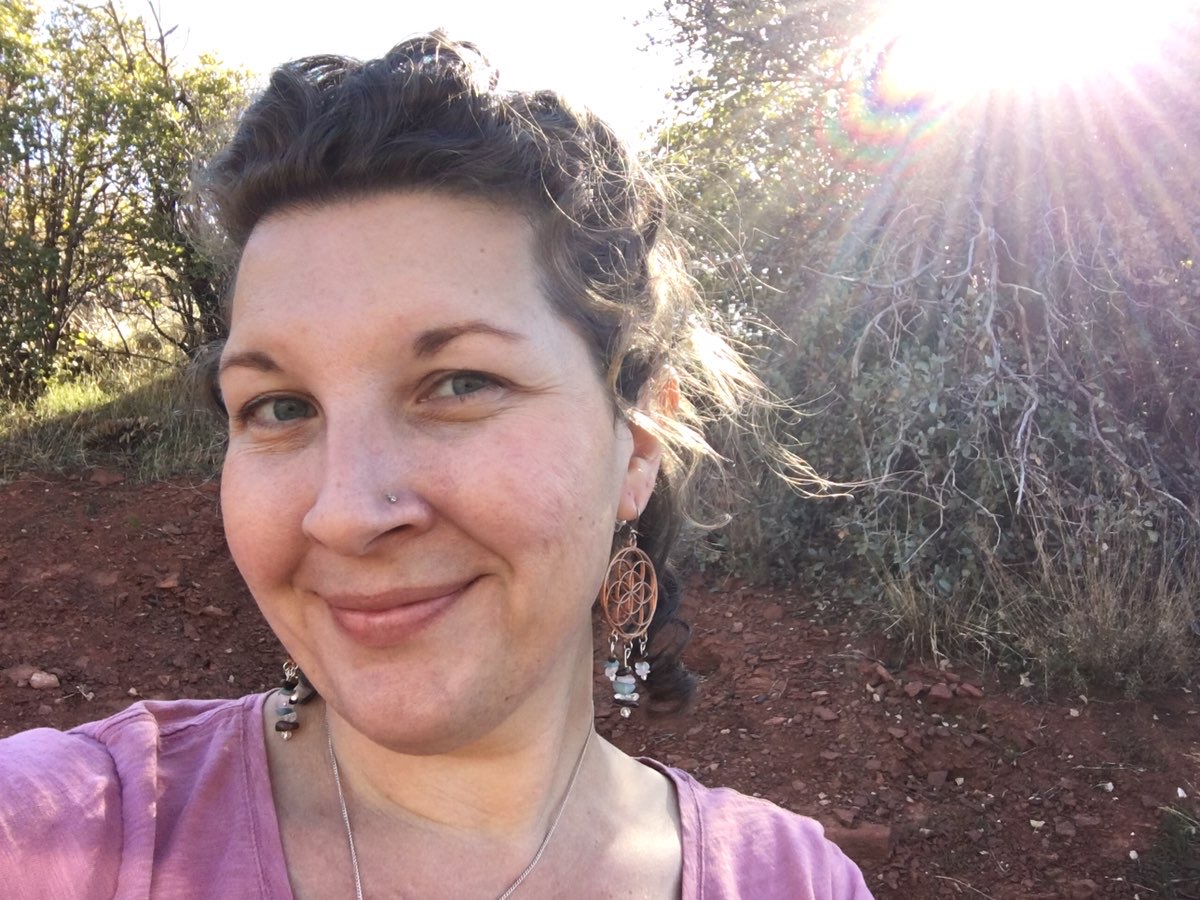 "I am proud to say that my life has changed and shifted in so many beautiful ways since I decided to say "Yes!" to myself finally! I am now an active leader of my own life, as well as an avid student of my life. I no longer take a back seat, and I am more confident and centered within myself. I am free of the burdens I had carried for decades, and I can now manage my mind with gentle love and attention."
- Gilli Henson -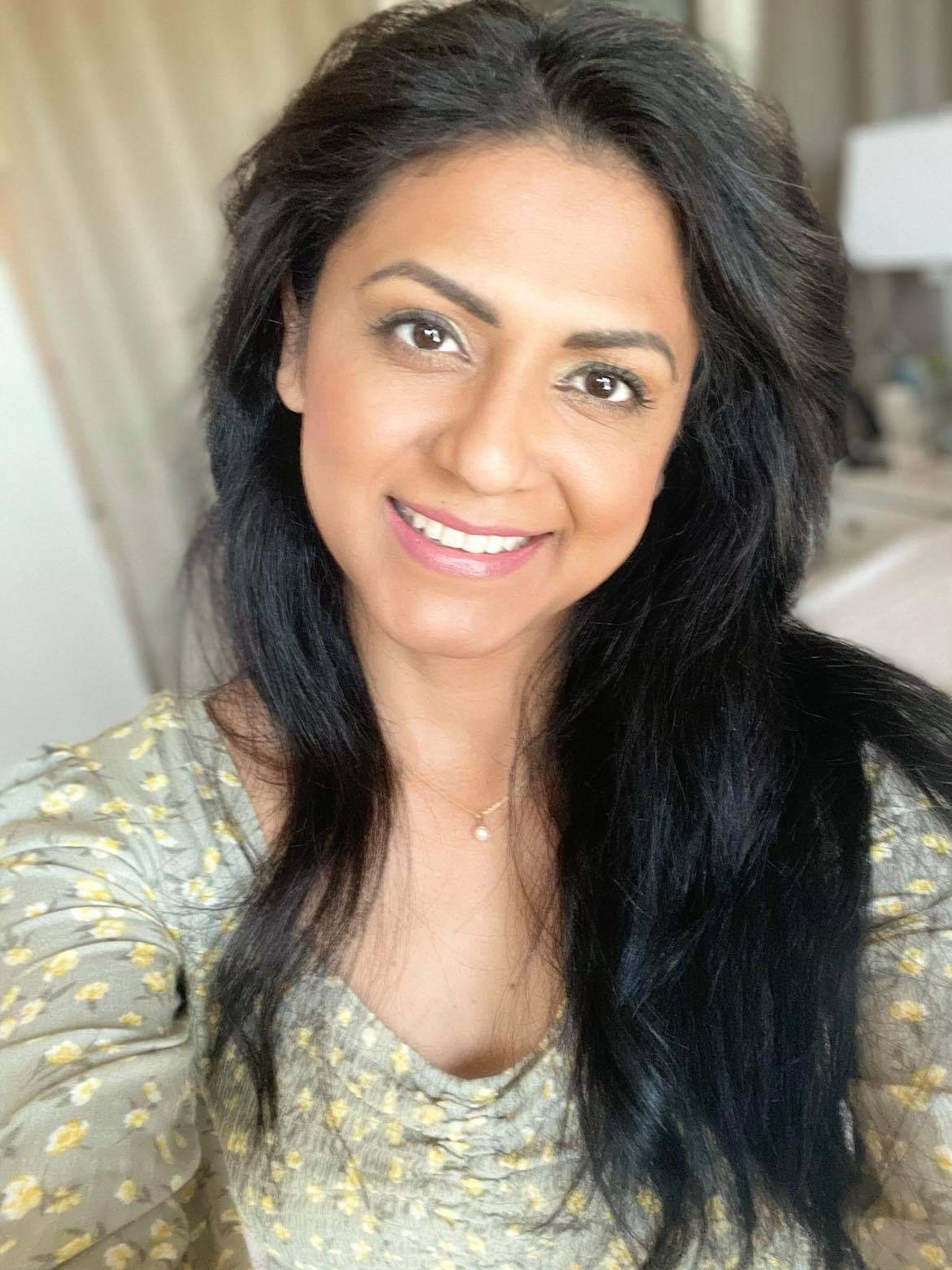 "Always am grateful for this program that offers me the opportunity to change forever, because I was able to find myself when I feel lost without hope and thinking that there wasn't a better way to live life."
- Rosy Goff -


FAQs:
Where does the Whole Wellness Global Summit (WWGS) take place?
Good question! The summit is virtual on Zoom webinar, you will see all the speakers on your screen (computer or mobile device) & you will be able to comment and ask questions (you will not be on camera). As soon as you sign up you will get all the details.
When does the WWGS start and finish?
The WWGS is a 2-day long event!
Day 1: Saturday, May 20th, 2023 -- 11am to 5:00pm PST.
Day 2: Sunday, May 21st, 2023 -- 10am to 4pm PST.
How long do I have access to the WWGS?
How does lifetime access sound? After signing up, you have unlimited access to the recordings & material of the summit for as long as you like - across any and all devices you own.
What do I get with this WWGS?
You get everything that I present in the summit, plus all the presentations, interviews, lectures, discussions that I have with all the guest speakers, all accompanying material & exercises.
"I have other questions about the summit, how can I contact you?"
Send us an email at [email protected]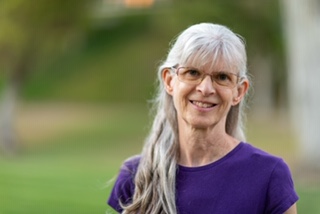 "Two of the greatest messages that I took away from Lida's programs was "gentleness" and "forgiveness." I learned to be gentle instead of beating myself up with that negative inner critic. And forgiveness? I did not realize this was even an issue for me. However, part of self-care is forgiving within, forgiving one's self. That was an "AHA!" It's nice to grow and be open to infinite possibilities."
- Christy Marillo -